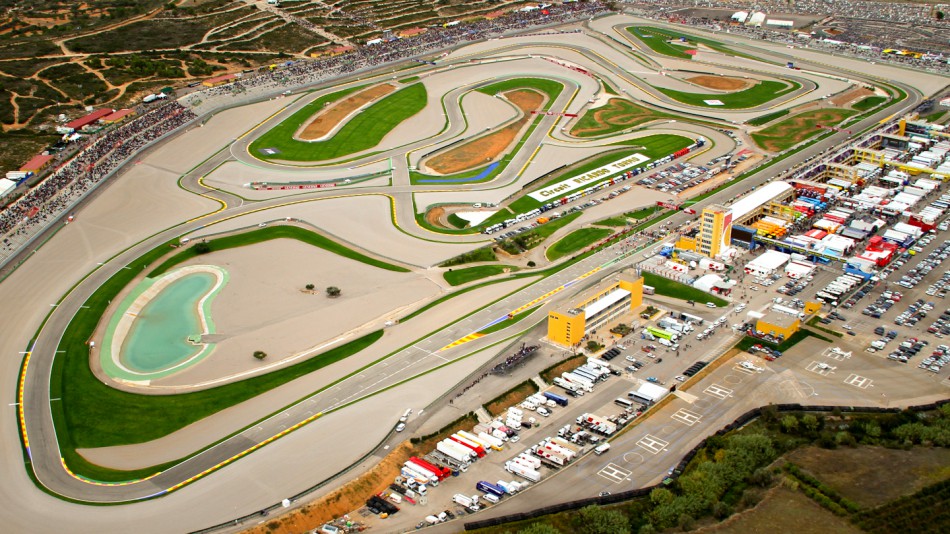 Together with Bike Pormotion are we offer you a Easter holiday on track! 
Valencia and / or Cartagena circuit!
About BikePort:
BIkePort started with Trackdays for motorbikes in 2006 at Northern Europe's most spectacular track, Arctic Circle Raceway (ACR).
During those 15 years, we have steadily grown to supply the demand for high quality track time and have offered almost 100 events. We have become the largest private promotor of roadracing tracktime in Norway providing events at all of the Norwegian circuits and many of the Swedish tracks.
Providing tracktime at Spanish circuits is a natural progression for us, and we are very pleased to announce that we are now offering a combination of our own events, and events partnered with Bike Promotion, always aiming to offer the best events you can attend with your motorbike!
Services:
3 days at Valencia Circuit (April 9-11)
2 days at Cartagena Circuit (April 13-14)
Transport from Norway, Sweden, and Denmark
Transport from our Bike-Hotel in Cartagena
Tyre and Spare part service
Optional Mechanic Service (If in need)
Open Restaurant at the track
Simple coaching
Medic personnel from the track
Track marshal service
Time-keeping with online results
Photo-service
Optional extra insurance cover
Optional Pitbox parking
Transport:
I
If you need transport from Sweden/Denmark or our Bike-Hotel to the track, you can book this when boking for the event below.
Shipping dates:
Stockholm: March 25th, 2022
Gotenburg: March 28th, 2022
Aalborg: April 1st, 2022
Norwegian customers must book transport and/or trackdays at the norwegian site https://bikeport.no/
Unfortunately, we don't offer transport from other parts of Euope, but you are welcome to book and attend our trackdays.
BikePort Tyre- and spare part service:
We will be present at the track with our BikePort Store to service all our customers. And as always, we will have parts and equipment both for you and your bike if you need anything.
We offer the following from our shop:
Tyre Changing Services
Tyres from
A wide variety of crash protection and spare parts for the most popular track bikes, including

Brake Pads
GB Racing parts
Motoholders parts
Sprockets and chains
Levellers
CRC Fairing sets

Tyre heaters
+ much, much more
Insurance?
To attend trackdays with BikePort in Spain you need a personal insurance that is valid for injuries sustained if you crash on track. You can either have your own insurance (remember to bring insurance confirmation to the track), or you can buy one for the event from us (Daily rate €25,-). Please select this on registration. You can change this option until the event starts.
You will have to provide proof of insurance at track to be able to ride.
Pitbox:
If you would like to stay in one of the pitboxes during the event, please select that ticket option below when register. If you would like to share pitbox with one or several of your friends, please provide that information in the remark field when you register.
ICE-contact information:
For your own safety, we would like to have one "In case of emergency" contact from you. Please provide that information on registration
Registration deadline:
With transport from Sweden: March 15th
With transport from Denmark: March 20th
With transport from our Bike-Hotel: April 7th
Without transport: April 8th / April 10th
(or fully booked event)
Pricing :
Valencia:
Trackdays only: from € 599,- (offer until jan 14th)
Regular price: €659,-
Additional cost for parking in shared pitbox: € 40,-/day
Additional transport cost from DK/SE: From € 299,-
Additional transport cost from Bike-Hotel: From € 49,-
Cartagena:
Trackdays only: from € 299,- (offer until jan 14th)
Regular price: €349,-
Additional cost for parking in shared pitbox: € 40,-/day
Additional transport cost from DK/SE: From € 299,-
Additional transport cost from Bike-Hotel: From € 0,-
Note: Prices increases with €10 per day two weeks before start of event!
Payment:
A deposit of 125 Euros is required upon registration.
The rest amount must be paid 14 days before the event start (minus the registration fee).
Choose payment option on registration. More information will follow on email when registration is completed.
Registration:
Choose your desired ticket below and finalize the registration after filling out your personal data.
If you have your own transponder, we strongly recommend the use of this.
If you need transport for both events, please choose option for transport to bike-hotel from Valencia, and from bike-hotel for Cartagena!
The registration will close automatically when the event is fully booked.
We're sorry, but all tickets sales have ended because the event is expired.
Facebook Comments