We offer transport to Spain from Norway and Denmark!
Information regarding transport from Denmark (Brøndby)
For transportation from Norway, please visit: https://bikeport.no/blog/transport-booking/
Transport Brøndby, Denmark to Cartagena, Spain from €299.- Roundtrip €599.-
All transport made securely in Bike-Box
Swedish customers are also welcome to ship from Denmark. Our transport hub is only 50km from Malmø.
We will update this page with transportation dates continuously. Most dates will correspond with our trackday events. Please don't hesitate to use our transport services even if you're attending other trackday events.
Apart from transport we also offer storage at our bike-hotel. All bikes welcome.
All returns are by default scheduled mid april If you want your bike returned on a specific date, we can arrange it for an extra fee. Please contact us for more information.
If you want your bike stored at our warehouse permanently, we can offer this. Please contact us for information and booking
We are here for you:
Book round trip or just one way

Book and pay round trip – gives you free storage all winter
Book and pay transport to Spain – If you want storage you pay this each month
Book and pay return transport – Store your bike at our Bike-Hotel if you want (monthly fee)

Choose from the dates below. We will update this page with shipping dates continuously.
We will return you bike after Easter (usually mid April) to the same pickup place in the Nordics.
You can choose your own return date if you need (extra fee)
Ship in your own bike-box, or rent / buy from us.
Attend any trackdays during the winter (ours or others)

We will bring your bike to the track when you book our trackdays
If you need to hire a car to transport your bike, we will sort that out for you

See Spain during the winter on two wheels – whenever you like.
Flexible payments:

Pay all up in front for best price
Pay only one way now – and returning costs when returned. See tariff below

To get the lowest transportation costs in the Nordics, pay the return costs in advance.
Store you bike safely indoors in Cartagena for just €35 pr. month (included when you book and pay roundtrip)
We will be obliged to put you in contact with our car rental partner if you need transportation for you and your bike, giving you our best and lowest offer we can find.
For bike delivery directly on the race circuit on our events, you can book this when you book your trackday.
We offer indoor storage for bike for both long and short terms also without transport. Check out our bike-hotel here.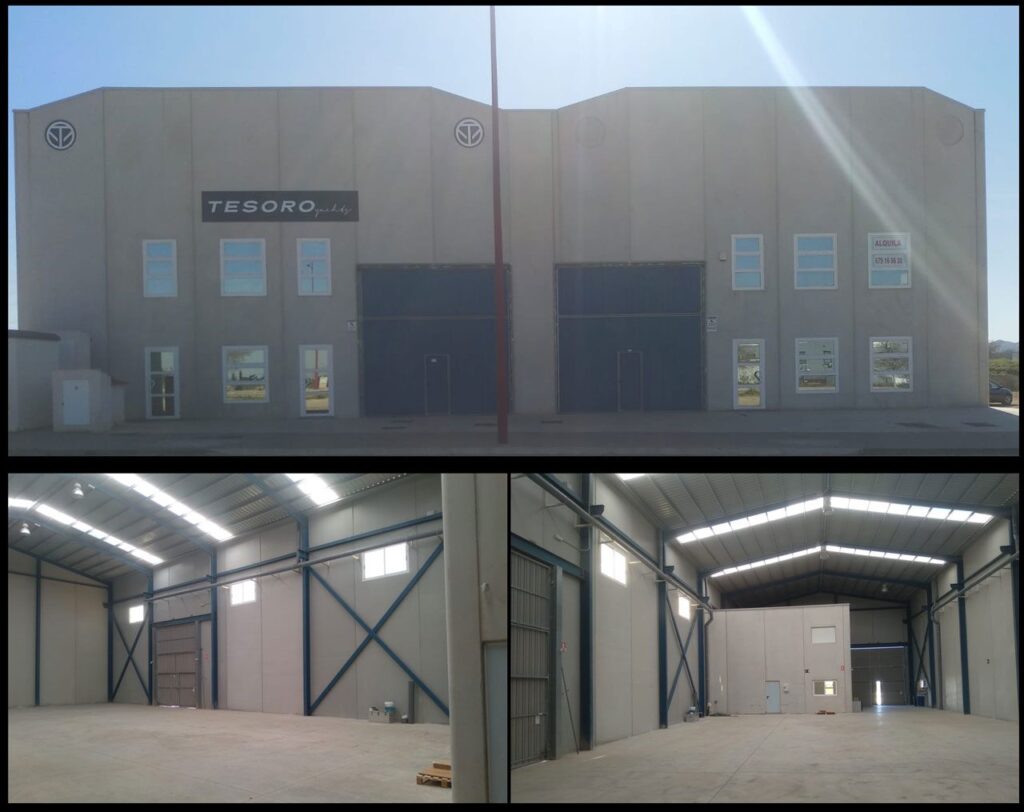 Transport options:
ONE WAY OR ROUND TRIP:
Book round trip for return shipment mid april. This also include free storage of your bike at our Bike-Hotel until retrned if transport is paid 100% in advance.
Book one way to Spain, either for later return or long time storage. Storage invoiced monthly in advance (€35/month)
Book one way return from Spain. You can either store your bike at our BikeHotel or you can deliver the bike the week after easter for transport only.
CHOOSE BETWEEN THE FOLLOWING DATES (TO SPAIN)
dates will be updated when new dates are available:
September 27th, 2023
November 1st, 2023
December 6th, 2023
January 24th, 2024
March 8th, 2024
For transport of your bike when attending one of our events, this option is selected when booking your trackday.
TRANSPORT BOX (BIKE-BOX):

All bikes must be shipped in Bike-Boxes. If you want to use your own Bike-Box, maximum size is 230 cm x 88cm x 130 cm heigth. The box must be able to be moved with a forklift. If you dont have your own Bike-Box, you can rent on from us for €100,- Or you can buy one for €350,-
Our Bike-Box has the following size:
230cm length, 87cm with and 130 cm height.(outside)
227cm length, 85cm with and 119 cm height.(inside)
If you have a larger transport box, please contact us!
All transport prices are for bike and equipment stored in one Bike-Box. If you have a bike that don't fit in a Bike-Box, extra handlee fee will be added. Please contact us for an offer.
WHY DO WE USE BIKE-BOXES?
We have ourself had experiences with storage in Spain without the use of Bike-Box. This resluted in both damages on bike and lost property. When all your belongings are transported and stored in a Bike-Box, the bike and your gear are unavailable for anybody else, and we have yet not had any damages on any bikes. This is safer for you and for us!
TRANSPORT INSURANCE:
If you don't have your own insurance on your bike that has theft, fire and transport coverage, we recommend all our customers to get such an insurance.
Regular EU transport insurance Coverage are included in the frigth, however this only gives approx €9 pr kg in coreage.
STORAGE ONLY @ OUR BIKE-HOTEL:
Your bike can be stored at our Bike-Hotel in Cartagean. Please visit the Bike-Hotel page for information and booking: https://bikeport.no/eu/bikehotel/
If you consider driving to Spain with your registered bike, you can book indoor storage at our Bike-Hotel here: https://bikeport.no/eu/bikehotel/
All bikes are insured while stored at our warehouse.
SHIPPING COSTS:
Denmark -> Cartagena: € 329,-
Cartagena -> Denmark : € 359,-
Book and pay roundtrip and save money. Roudtrip only €599,-
PAYMENTS:
You will have two payments options:
1: Book and pay roundtrip shipment cost and get storeage for free. Must be paid in full 10 days before shipping date.
2: Book and pay one way at the time. Payment for transport must be made 10 days before shipping date. Storage (€35/month) will be invoiced each month in advance. You can store the bike as long as you want.  Return shipment, if desired, must be paid to our bank no later than April 5th, 2024.
All transport to/from Spain and trackdays in Spain is operated by BikePort SL, CIF B10571206, and all payments must be bank transfer to Bank Sabadell Espania. Account information and invoices will be sent to you by email.
If you want to pay by credit card we can offer that for an extra transfer fee.