RoadRacing free practice @ Anderstorp Raceway June 16-18 2017.
(For informasjon på Norsk – klikk her!)
BikePort.no would like to invite you to RoadRacing free practice at Anderstorp Raceway in south Sweden.
We have more than 10 year experience in roadracing events, and as always – also this event is within national FIM regulation. We use Anderstorp Racing Club (ARC) as provider for all marshal services. When using FIM regulation you will therefore need license for RoadRacing to register for out event (see more information below).
We will provide following services on this event:
– Clerk of the cource from ARC
– Race-control from ARC
– Marshalls and rescue from ARC
– Ambulance and medic according to FIM regulations
– Tire-service
– PIT-box rental
We also hope that Mr Gary Bailey – Europe's greatest motorsport photographer will join us!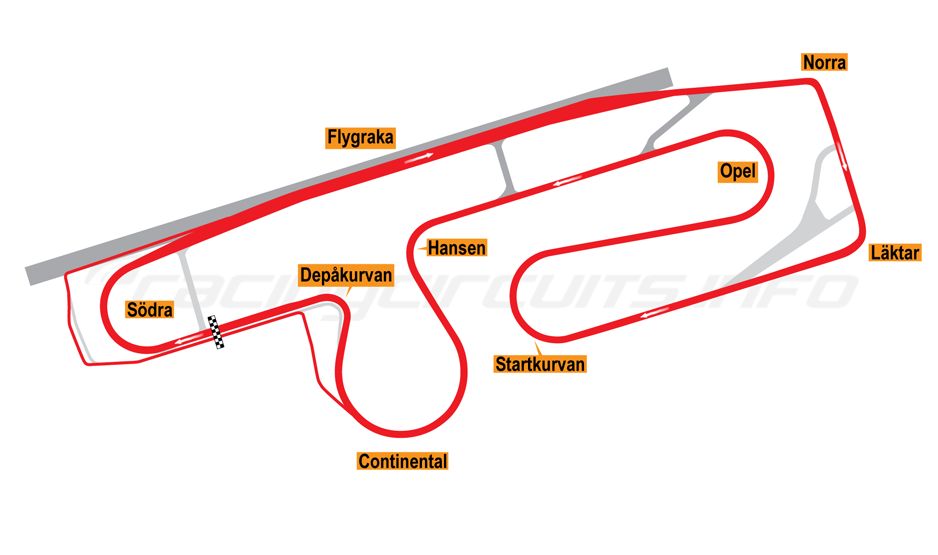 General Information (Summary)
Safety: BikePort first concern on all events are safety! Therefore all activity on track are within the regulation for roadracing practice according to SVEMO/NMF/FIM. This apply to all marshal service, race control, clerk of the cource and medic.
Transponder: Use of transponder for time registration are mandatory on all BikePort events. If you don't have one, you may buy or rent one from us.
Groups: We have four groups on this event (A/B/C/D) according to your experience and  how fast you are. Each group will have less than 40 participants. Please choose your group when register. We will change groups on participants when needed according to their lap-time.
A-group for the fastest drivers
B-group if you are pretty fast and have experience.
B2-group for those who are slightly slower than B.
C-group for newbies/slower/Sporting.
We will change grups after your timing. If you are a bit unsure what to register in, do your best 🙂
License: You will need to have roadracing license to join this event according to your national regulation.
NMF (Norway): You need grunnlisens, nasjonal lisens or internasjonal lisens.
SVEMO(Sweden): Both bacic and internasjonal lisens applies
DMU(Denmark): Check with DMU what license you will need to practice in Sweden.
SML(Finland): Check with SML what license you will need to practice in Sweden.
Other countries: Only International license will do!
Track-time: Each group will have 20 minutes session on track. 20 minutes on track – 60 minutes rest – 20 minutes on track and so on.
Time schedule will be sent on email before the event.
Tire service: As on all events we will provide tire-service for all participants. We also have tires, parts and other items for sale. Check our webshop:  http://shop.bikeport.no.
Photo Service: We have invited, and hope, that Mr Gary Bailey will come to Anderstorp to give all the best memories that money can buy!
Noise level: Sweden have regulation regarding noise level for these kind of events. You may drive with race- exhaust, but we recommend (demand) that you use a DB-killer to reduce your noise. All tracks in Sweden have fly-by noise level measurement, and those with too much noise will be taken of track.
Pit box rental: If you like to have you and your bike in a pit box during the weekend, you may reserve this. Each pit box will be shared. Maximum 4 bikes in each pit box (Fire safety rules for the track). In addition to the registration fee, you will be charged an extra fee for this. The fee for pit box is NOK 1.600,- (approx € 177) for the weekend.
Please reserve pit box when register for the event below.
Registration Fee: NOK 4.250,-
The registration fee for this event is NOK 4.250,- (Approx € 475,-)
The fee include all tracktime. With pitbox the total fee is NOK 5.850,- (Approx € 650)
Weekend program:
Coming soon!
Time schedule will be distributed on email before the event.
Payment:
After registration you will have to pay a deposit. Your registration will not apply until payment has been done.
You may choose between bank transfer or credit card payment (PayPal service).
Payment information will be sent to you on email when registration is complete.
If you experience any payment problem, or need more information, please email us @ elizabeth@bikeport.no
Registration
To register, please fill out all the necessary information below.
Unfortunately, this form is in Norwegian, so here is a crash course in "Norsk":
Fornavn = First name
Etternavn = Last Name
E-post = Email address
Mobiltelefon = Cell phone number (please include country code)
Sted = City
Land = Nationality
Startnummer = Number on the bike (If you don't have one, leave it blank, or set ?)
Transponder = Transponder number (If you don't have one, leave it blank, or set ?)
Gruppe = Preferred Group
Piboksplass = If you like to rent pit box, please choose "JA"
Merknad = For any information you like to provide to us on registration.
When done, press send, and please submit the information on page two to get the information registered,.
You will receive an registration confirmation on email. If this not shows in your inbox, please look in your trash folder.
[SINGLEEVENT single_event_id="anderstorp-16-18-juni-2017-2-580f53e7c1928″]
 Welcome to Anderstorp Raceway!
Facebook-kommentar